About North v South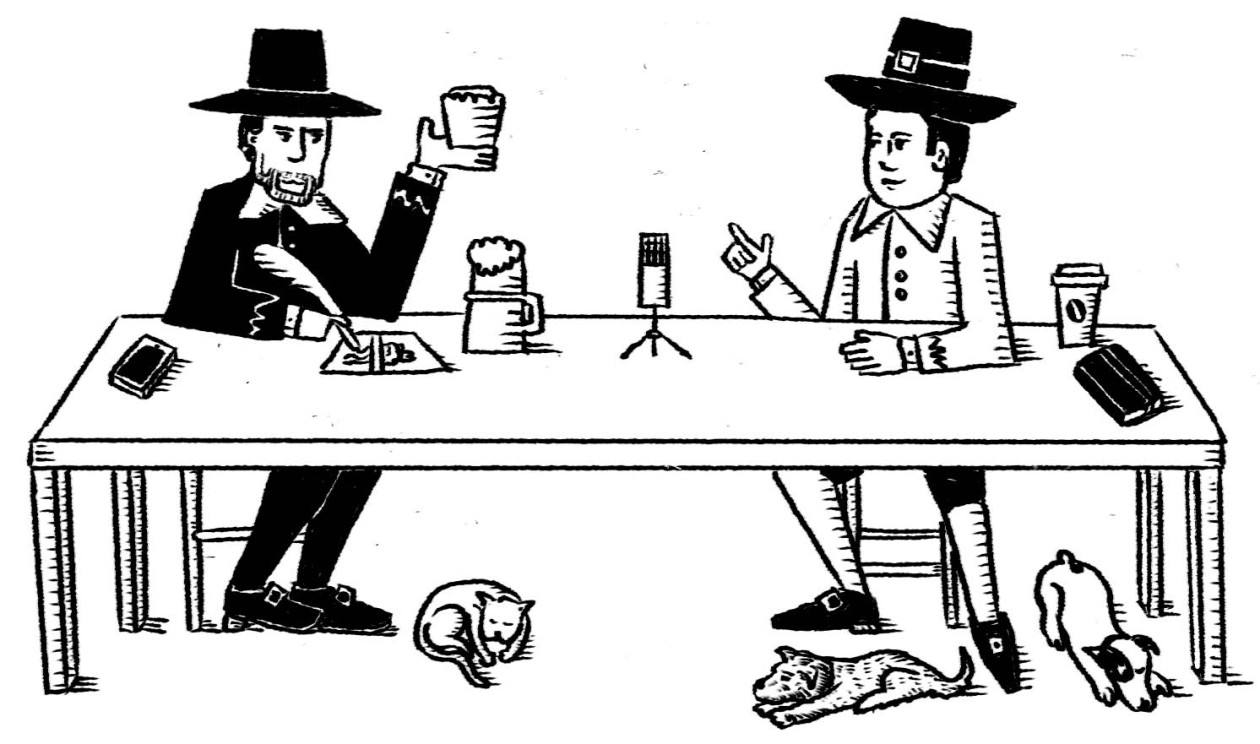 North v South is an occasional podcast presented by Rob Turpin and Jon Elliman.
The podcast is an extension of the chats we used to have when working at a small design studio while everybody else was plugged into headphones and hidden behind huge screens.
We meander through all sorts of eclectic subjects: from science to music, from film to food. Some of which is related to design, some of which is not.
Rob Turpin
Rob is an illustrator from The North. He's widely known as thisnorthernboy and when not creating sci-fi and fantasy worlds he likes to look at birds in nearby Bushy Park. You can read his blog or admire and buy his work. He's @thisnorthernboy on Twitter and Instagram.
Jon Elliman
Jon is a designer from The South. He's actually called Jonathan but that is a name reserved for special occasions. He lives and works in Hampshire. You can find him over at Ellipress or sometimes doing a proper job at Elliman Design. He's @ellimondo on Twitter.